Poppies in Old Agoura - April, 2008
Since last September, we've had 16.8" of rain at our house northwest of Los Angeles, which probably represents a below-normal total. However, 12.2" of that fell in a single month, January, which is probably the optimal time for encouraging spring flowers. The hills in the Conejo Valley are lush and green, dotted with yellow mustard and orange poppies. However, every silver lining has a cloud, and what grows now might
burn later
.
We'll worry about that later. For now, here are some pictures of the California golden poppy, our state flower, taken at Old Agoura Park in Agoura Hills.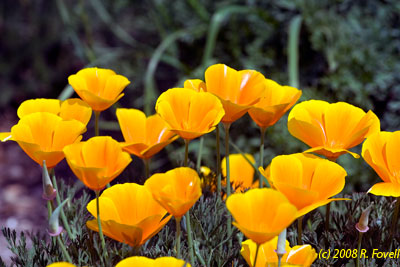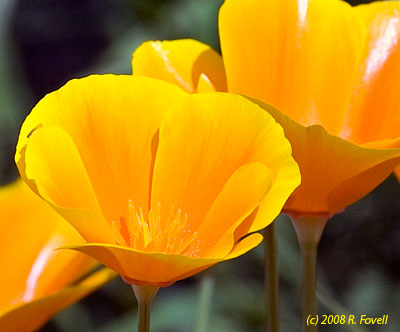 The poppy's petals are somewhat translucent, giving a nice shadow effect where petals overlap when seen through strong light.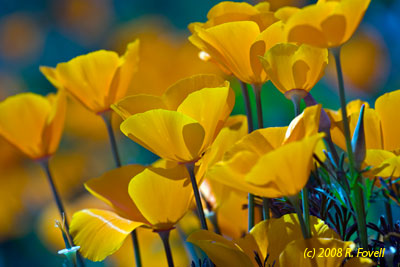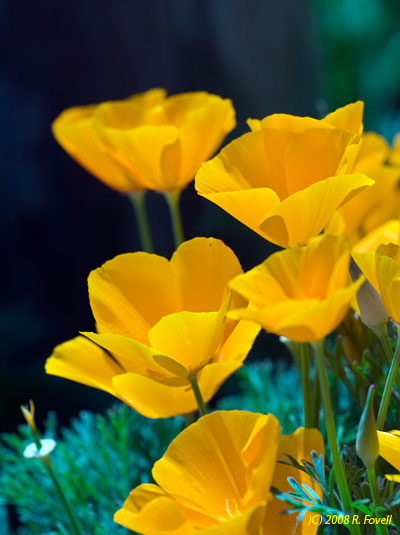 The flowers shown above are actually orange, the most common color of this flower; the petals can look somewhat yellowish depending on the light. That said, the next two photos show that true yellow and multicolor versions also exist...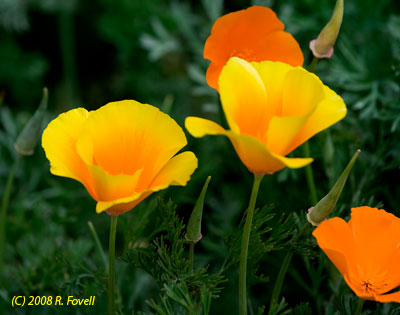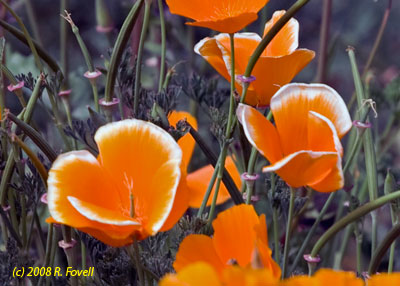 ...and they even come in pure white! I don't recall seeing this in earlier years,,,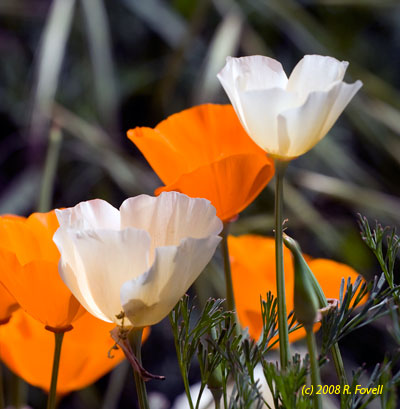 Finally, here's another extreme close-up of the common orange variety: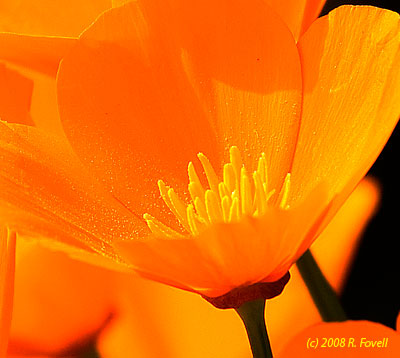 Labels: poppies