Recent development 8-20-2005
The epyphyllum plant has entered a growth phase of unprecedented vigor and activity, pushing out new leaves, two new stems (that will eventually support leaves) and many new buds. The leaves are a welcome sight, because the more new ones the plant gets, the less guilty we will feel about pruning away the old, terribly ratty leaves. The picture below shows a mottled older leaf beneath a nice, shiny and green new leaf.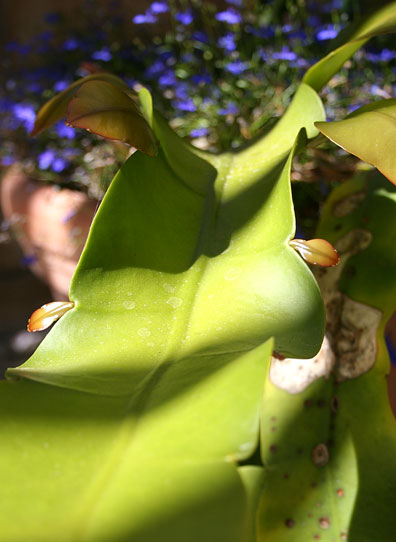 Here is one of the new stems. Growing furiously, it is at present over 27" long.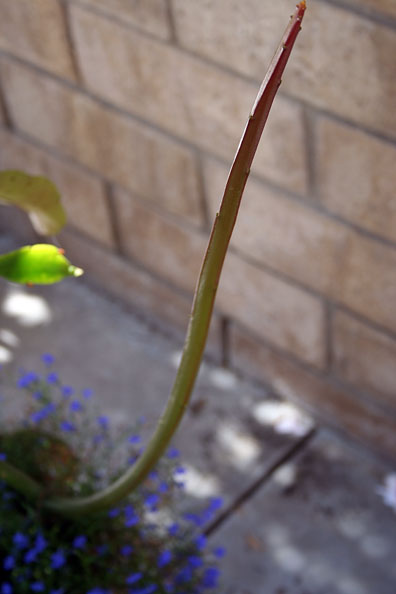 Finally, one of the many new buds covering the plant. Most of these new growths fail to progress beyond the size shown. Typically, if they survive to the size shown in the second picture below, they'll culminate in a bloom.