September 1, 2006 blooms - and a new site
Three of the cereus' buds flowered last night; here are some pictures.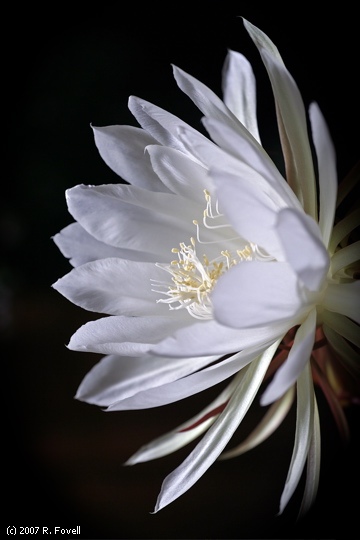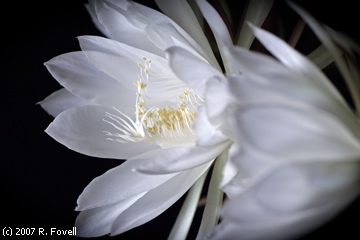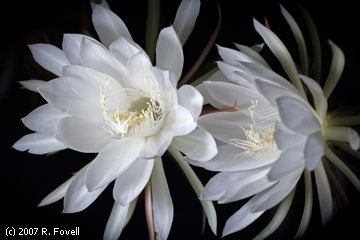 I am occasionally asked by people to make enlargements and reproductions of the pictures from my
main cereus site
for them. Personally, I'm not set up to handle these requests. As a trial, I have created a website where reprints and enlargements can be ordered, called
cereus.exposuremanager.com
.
The site is subdivided into three galleries, based on the resolution of the camera used to make the shots. Many of my personal favorite pictures, those shown on the main cereus site, are 2 megapixel photographs. Those won't likely enlarge well beyond 8x10, so I strongly discourage you from doing that. Unfortunately, I see no way of preventing people from ordering massive enlargements of those pictures.
A reminder: Please feel free to leave comments on any post on this site, but if you do so anonymously, I won't be able to respond to you.