Blooms after sunrise 9-06 and 9-07-2005
The cereus plant has bloomed the last two nights (Sept. 5th and 6th). Since this plant started blooming in June, 2000, most of the flowers have closed prior to sunrise. However, September blooms seem to persist longer, at least with this plant. The first picture below was taken this morning (Sept. 7th), just as the rising sun was able to peek over the house next door and reach the flower.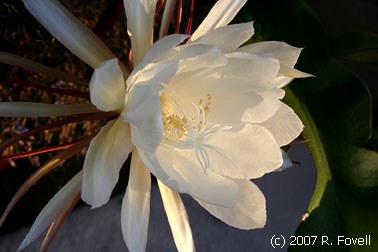 The previous night, three buds opened, two of which are shown below, again shortly after sunrise.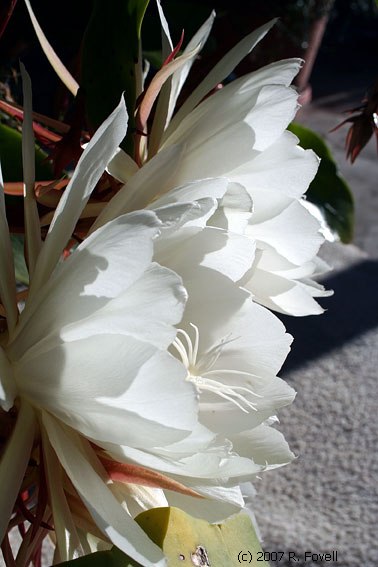 The third flower was situated beneath the two seen in the picture, which blocked the obscured bloom from opening fully during the night.