WWDC San Francisco 6-05
I attended my first Apple World Wide Developers Conference (WWDC), which was held in the Moscone West conference center in San Francisco. Here are a few mainly exterior shots taken around the conference site. Owing to my schedule, I managed to miss both the Steve Jobs keynote (in which the Intel switch bomb was dropped) and the Apple campus tour. Maybe another time...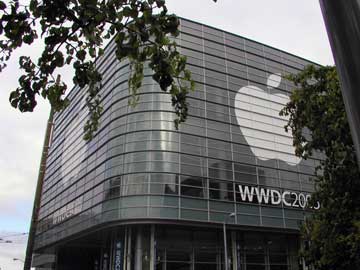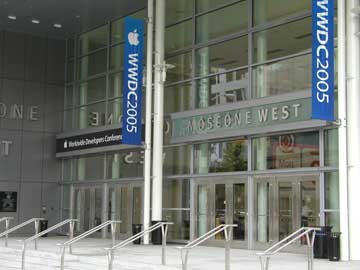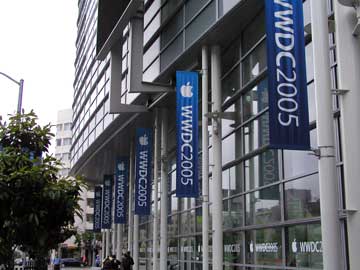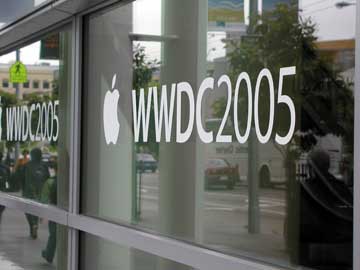 In one of the sessions. We weren't supposed to take pictures during the presentations, but a shot of the setup seemed harmless.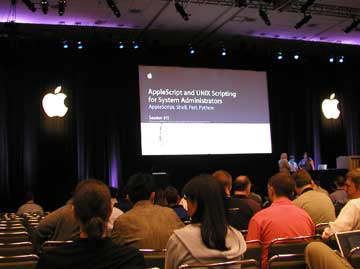 I took the cable car to Fishermans' Wharf. At the end of the line, the two operators have to get out and push the car around on the turntable. How quaint!