Mojave desert 3/13/05
We drove out to the western Mojave desert today (3/13) to see if the expected spectacular desert flower season had started yet in this portion of Southern California. The first two pictures were taken near the Antelope Valley Poppy Reserve and showcase a very nice cluster of golden poppy blooms. It's still early in the season for the high desert, and the best may be yet to come.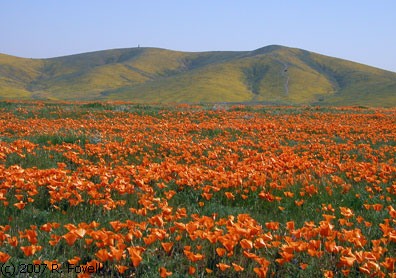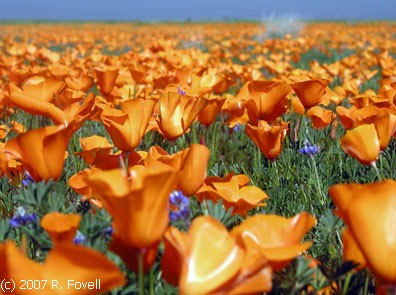 The next two pictures show Joshua trees and were taken a few miles farther west. The Joshuas are (ostensibly) flowering; the last picture shows a closeup of its white bloom.