Heavy rains in this so-called desert
We experienced several episodes of heavy rains here in Los Angeles, particularly in the mountains north and west of the city. In the Thousand Oaks area where I live the rains last night and this morning (21 February) were exceptionally persistent and intense. The image below shows radar-estimated precipitation accumulation for this storm, as of 20 UTC on 21 February (12 noon PDT). The estimate is as high as over 9" north of Los Angeles. I live close to one of the 6-7" blobs seen on the image.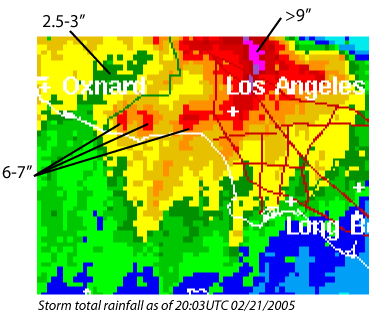 The cereus plant suffers always from some kind of infection or other ailment that causes its older leaves to rot away. It is worst in the winter season, and may perhaps result from exposure to cold weather. (The plant remains outdoors year round, and we characteristically do get several incidents of frost per winter as well.) Here are some pictures, taken today. I would like to know what causes this problem and how it might be avoided.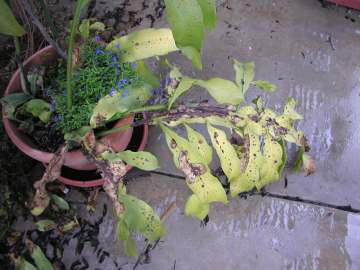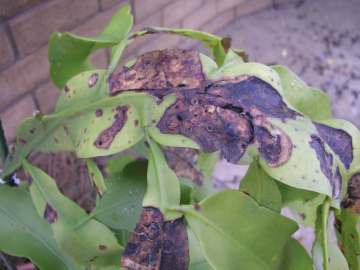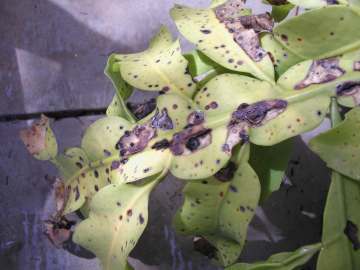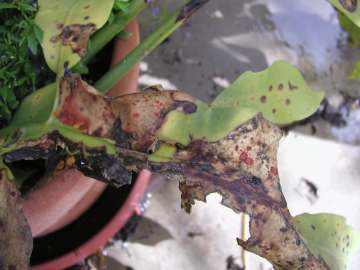 Luckily, the affliction has not affected all of the plant's leaves, and has not kept it from growing and blooming.