New blooms coming... and other pictures
My
Epiphyllum oxypetalum
has bloomed only once this summer, for a total production of three blossoms... and they opened while I was out of town. However, it presently sports 21 developments, five of which can be seen in this picture...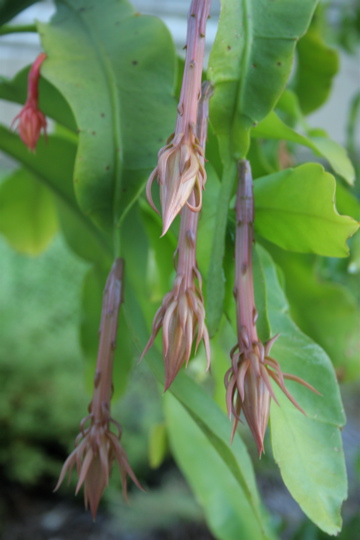 Two more are growing from the same point in their parent leaf...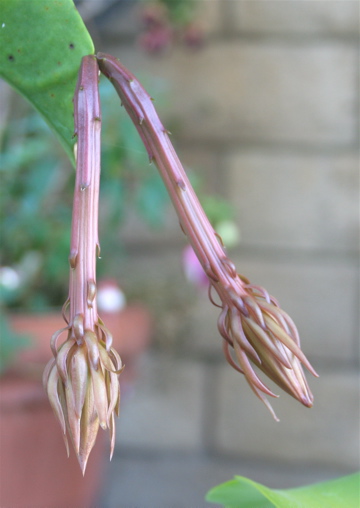 This is what this pair looked like 16 days earlier...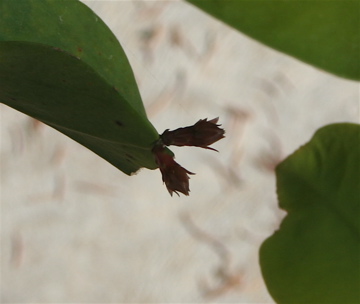 From my
webpage that chronicles the growth of a single bloom
, I estimate that some of these buds are a little more than a week away from blooming. Unfortunately, not all of the buds that occurred earlier this month were able to develop as far...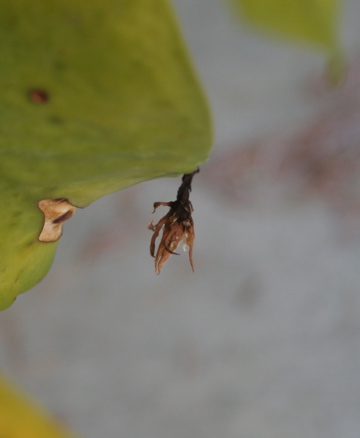 I did manage to catch the bloom of our other night-blooming cereus, pictured below. This plant's leaves are tubular and festooned with thin, sharp spikes -- more like what you'd expect from a cactus -- but apart from a general greenish tinge, its blossom resembles that of the
Epiphyllum oxypetalum
.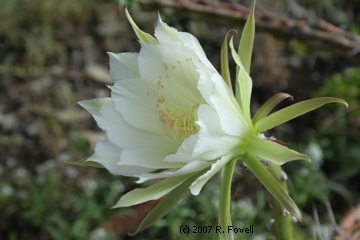 The last picture below was taken two days earlier. Unlike the
Epiphyllum oxypetalum
, this cereus gives less prior warning that it's about to bloom.