Yosemite in winter - January, 2006
...sort of, that is, because something very important was largely absent -- snow! Yosemite has received a sizable amount of precipitation thus far this winter, but it's been mainly been liquid, and the little snow seen on the Valley floor was received only just before arrival. Still, Yosemite is nice in winter, and we managed to dash in for a few very nice days in between the storms.
This first picture shows Half Dome, sporting a little snow, looming large over a near-ground fog layer. This picture was partially desaturated in Photoshop...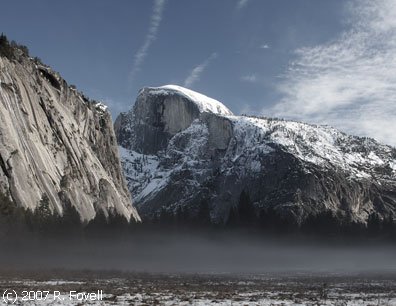 A close-up of El Capitan, much less white than usual for this time of year...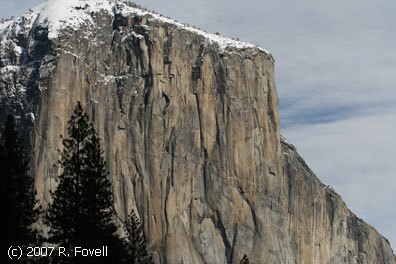 Downstream from Bridalveil Falls, a time exposure...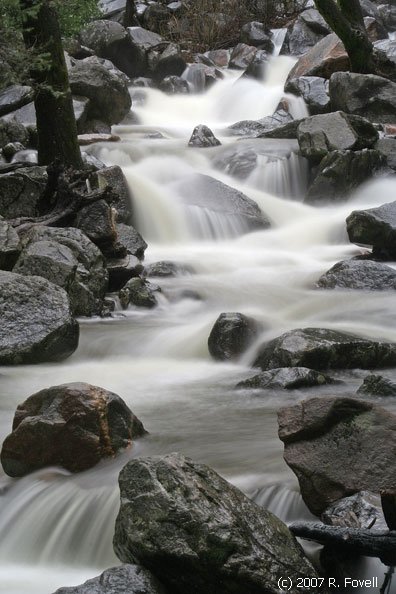 Crepuscular rays, formed by filtering sunlight through trees, near the Ahwahnee Hotel...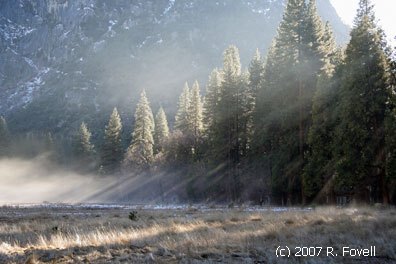 Finally, a shot of the Valley from the west. I partially desaturated this image, too...