Mojave pictures from April, 2008
Been too busy to get some poppy pictures I took last April in the Mojave Desert, probably around the peak of the wildflower season there. The display there was nowhere near as good as it has been in the past, but still a good show. The first picture shows a picture I took along a dirt road well north of Hwy 134, looking north.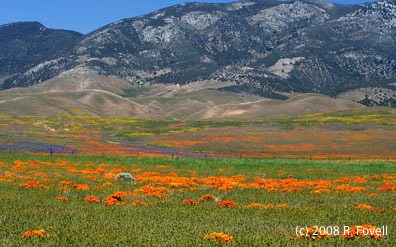 More poppy fields. In the second picture below, dry white bushes can be seen surrounded by poppies: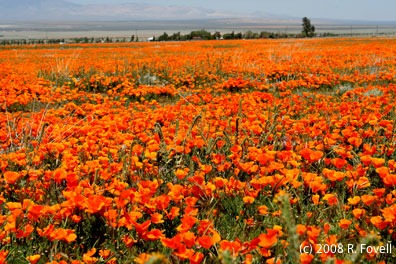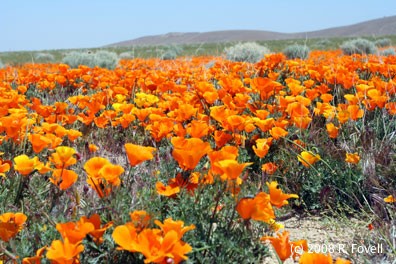 Those bushes become tunbleweeds when uprooted. This seems to be as far as those weeds actually get...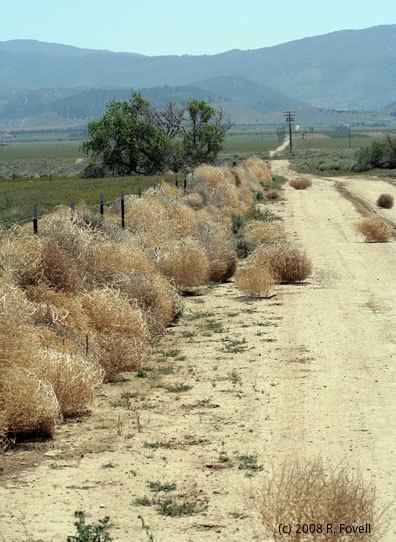 Poppies grow along a dry creek that wound its way through a desert farm: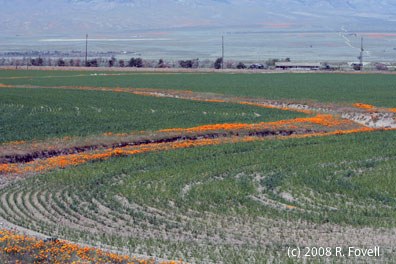 Finally, a poppy rears its head above the crowd..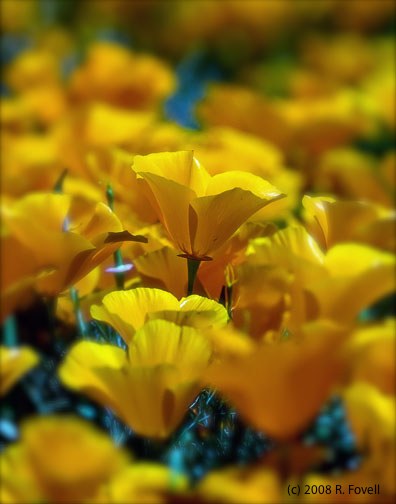 [27 June 2008: I've been using Apple's .Mac service to host this blog's pictures, but its frequent recent outages have prompted me to move them elsewhere.]
Labels: Mojave poppies